Summary
Tactful AI Agent Desktop allows users to communicate smoothly through their connected channels, all with the ability to browse and/or add user info, previous transactions, and tickets.
Agent Desktop Capabilities
Agent Status Management
Tactful AI Agent Desktop gives you the ability to manage the agent status for better supervision and communication with your users.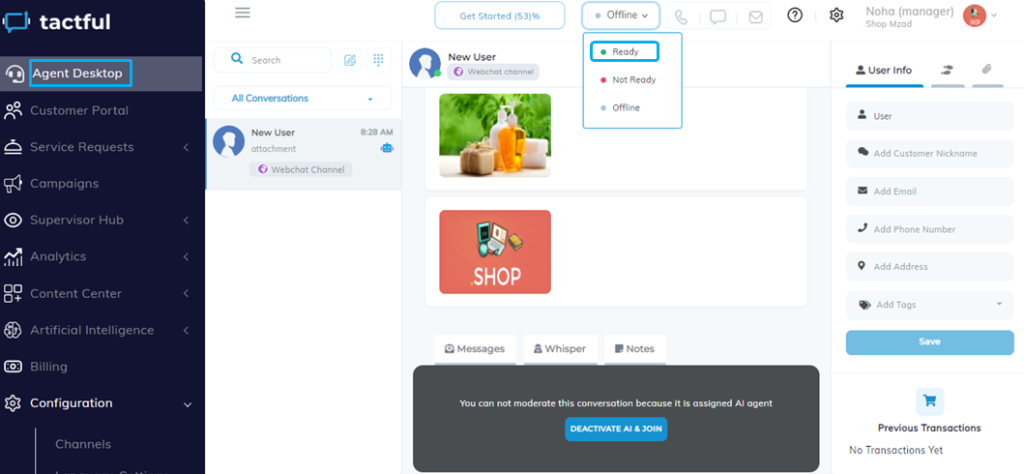 Filtering Conversations
Also through the Agent Desktop, you can easily filter conversations for smoother conversation tracking.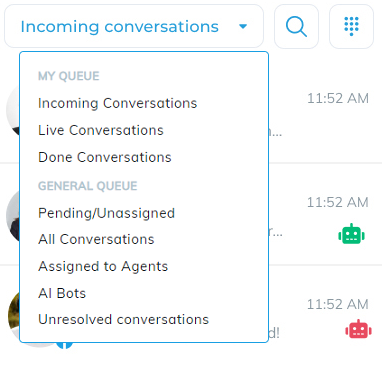 Adding/Editing Welcome/Wrap-Up Messages
The Agent Desktop also gives you the ability to add/edit the welcome message/wrap-up message in a very convenient experience.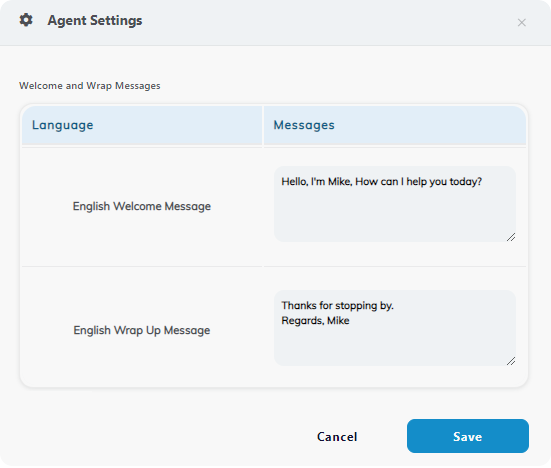 Transferring Conversations Between Agents
The Agent Desktop by Tactful AI enables you to transfer conversations between agents, to handle each user by the most relevant agent.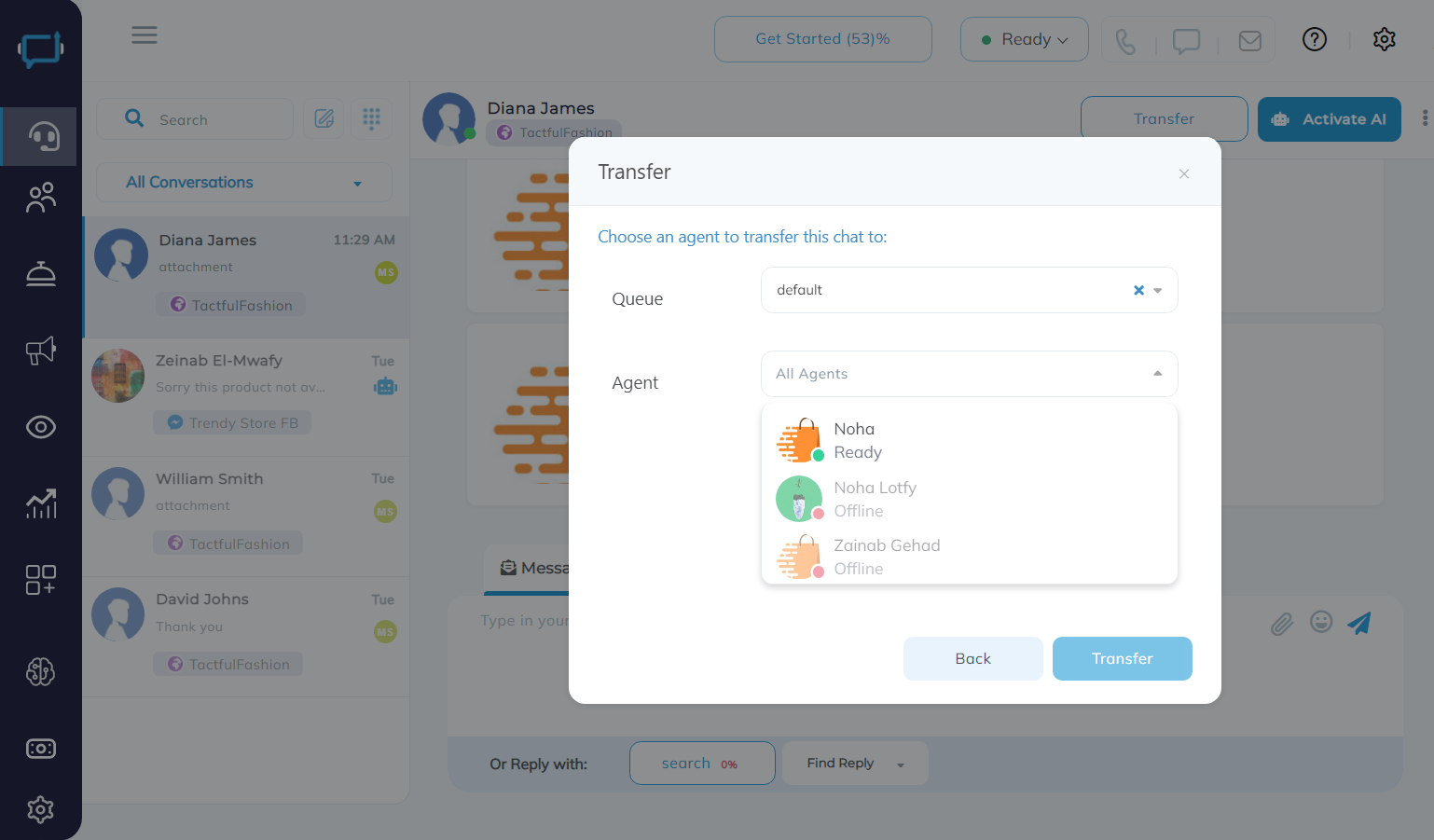 Activating/Deactivating AI Chatbot
Since AI isn't only in our naming, so hence what feature also does the Agent Desktop has? The agent desktop allows you to activate the AI chatbot anytime within it.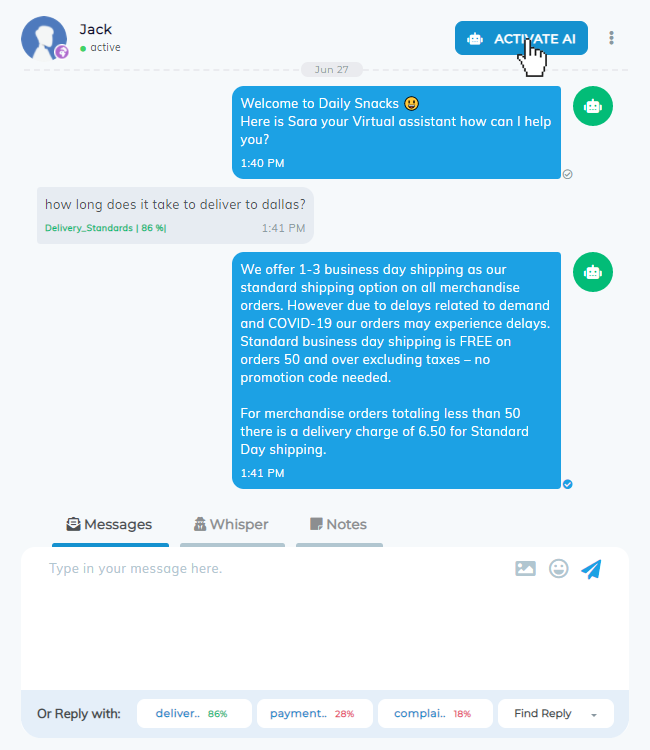 Or deactivate it and take over the conversation yourself.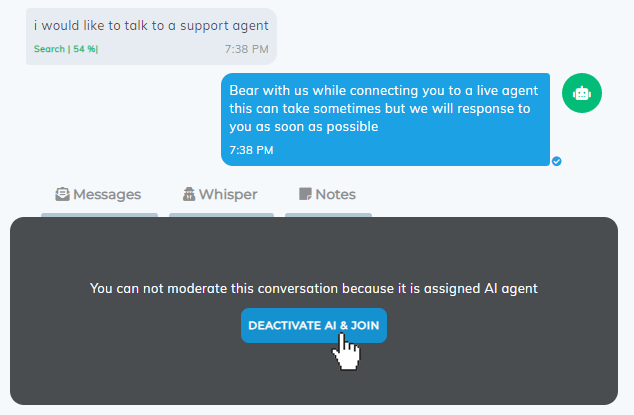 Whispering to Your Agents
Through the Agent Desktop, you can also as a Supervisor whisper to your agents to best handle the user the whisper is associated with and increase their satisfaction.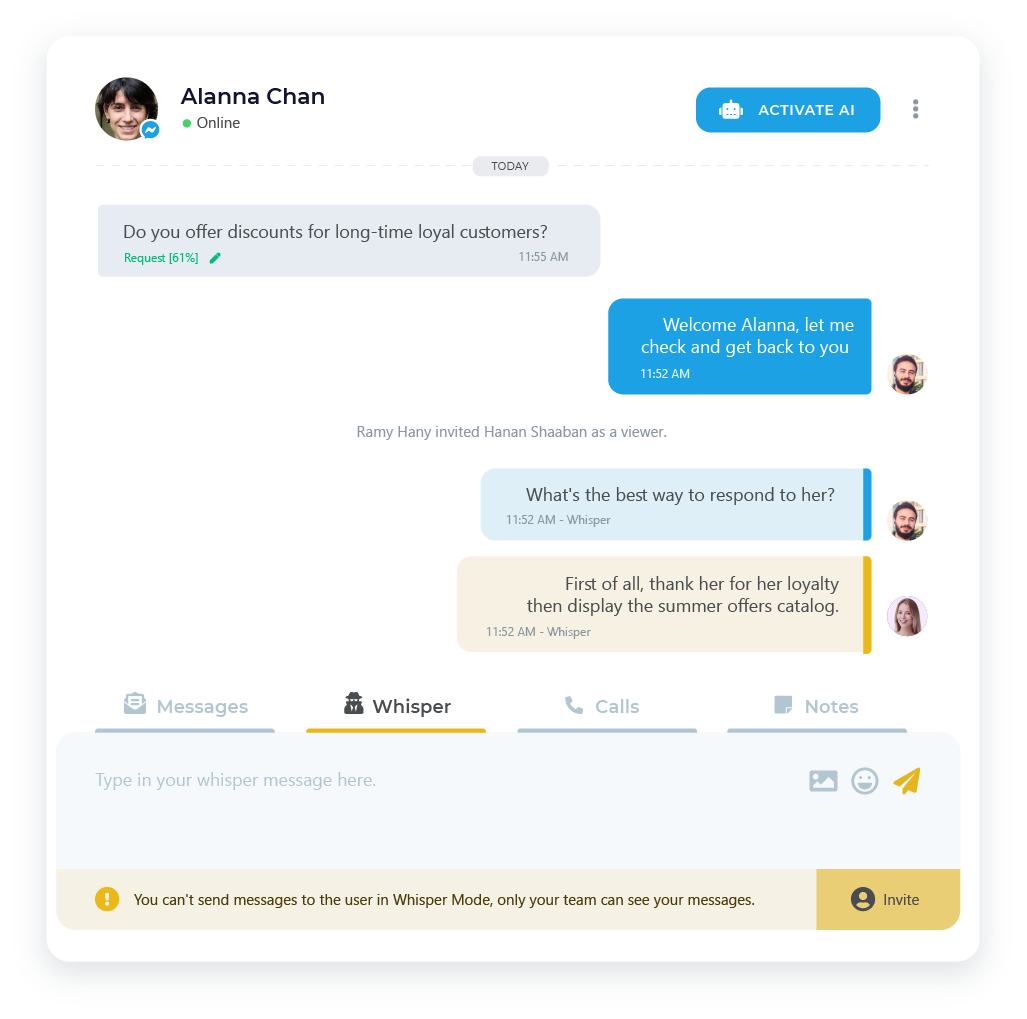 Adding Notes to Your Team
The Agent Desktop gives you the ability to add notes to your team members as well, to capture the recurring issues with multiple customers, and forward them to their associated person/team.

Viewing/Updating User Info
One of the capabilities that also come with Tactful AI Agent Desktop is the ability to view/update the user info all within the same interface.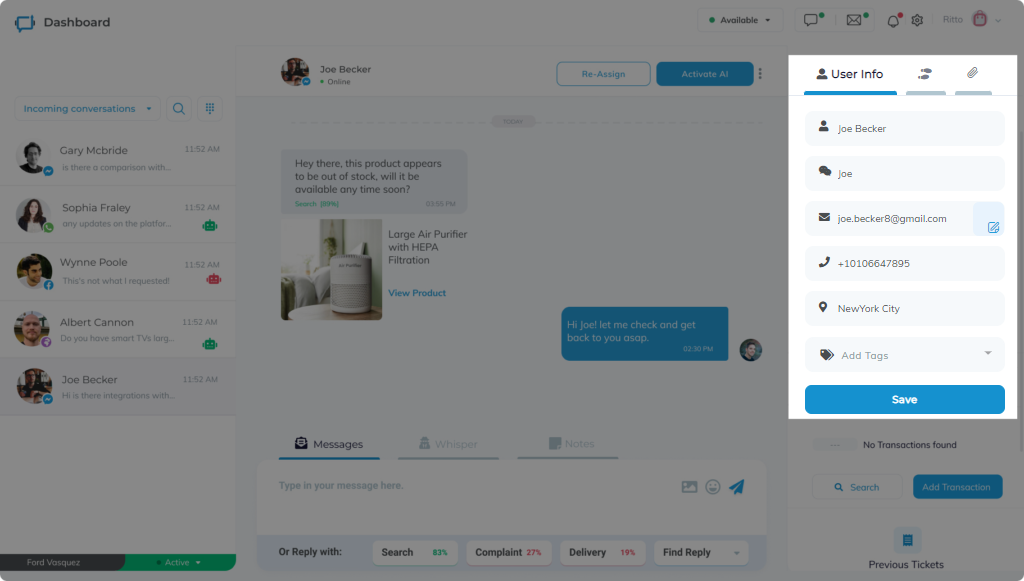 Searching/Adding User Tickets
The Agent Desktop also gives you the ability to search/add tickets to live conversations all within the exact destination.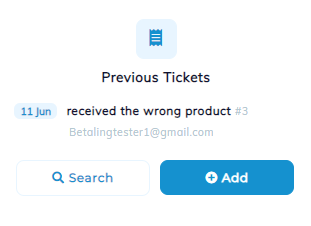 Searching/Adding User Transactions
The numerous features of the Agent Desktop additionally include the ability to search/add user transactions from inside the agent desktop itself, whether by the user ID or the transaction number.
Sending & Receiving Attachments
The Agent Desktop now not only allows you to communicate with your users by texting but also through sending & receiving attachments as an integrated feature.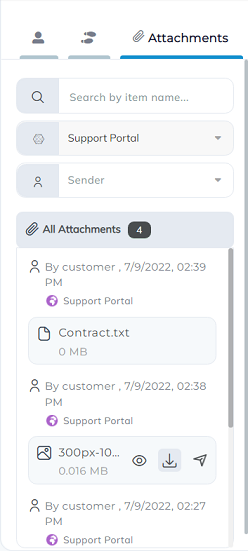 Replying Through the FAQs
And last but not least, The Agent Desktop also has the ability to offer answers to FAQs in order to help the agent more & more.