When the AI Bot welcomes your customer in a new conversation, it mentions your brand name & uses your logo as a placeholder when you don't add images to items like categories in the CMS.
Hence, it's essential to set your business info properly.
In this article, you will learn how to do so right now!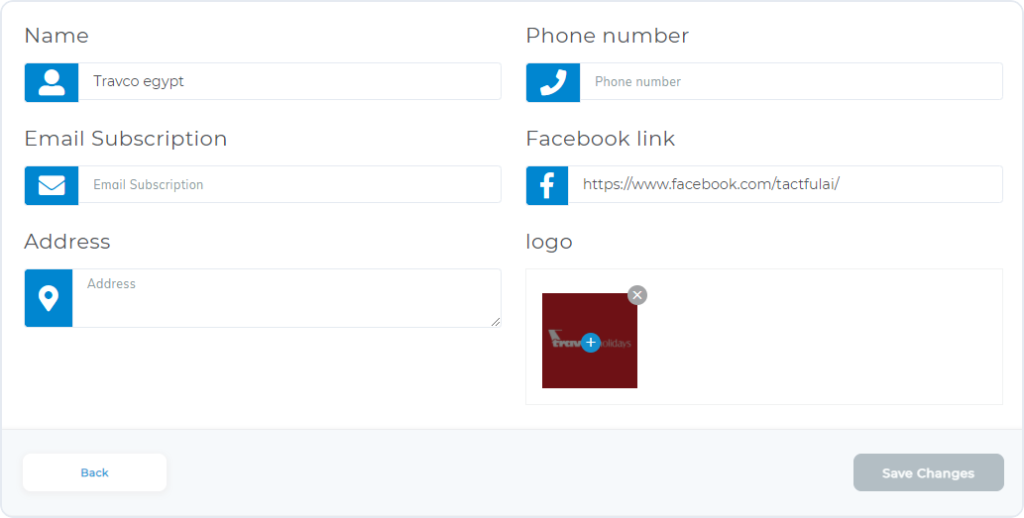 How to access Business Information
You can set your brand name and your business's email, phone number, physical address, Facebook page URL and add or change your brand's logo from this screen.
Click on Configuration in the main menu on the left.
Go to Business Info.
Add your brand name & other business information.
Set or change your logo.
Save Changes.
ℹ️ To match Facebook guidelines, you should upload your logo in JPG or PNG format & make sure your logo's dimension to be 400 x 400 pixels & 72 DPI.