If your agent is done with a customer's issue and wants the AI bot to continue the conversation, you can activate the AI bot back with a simple click.
This article shows you how to activate the AI bot, so let's get started.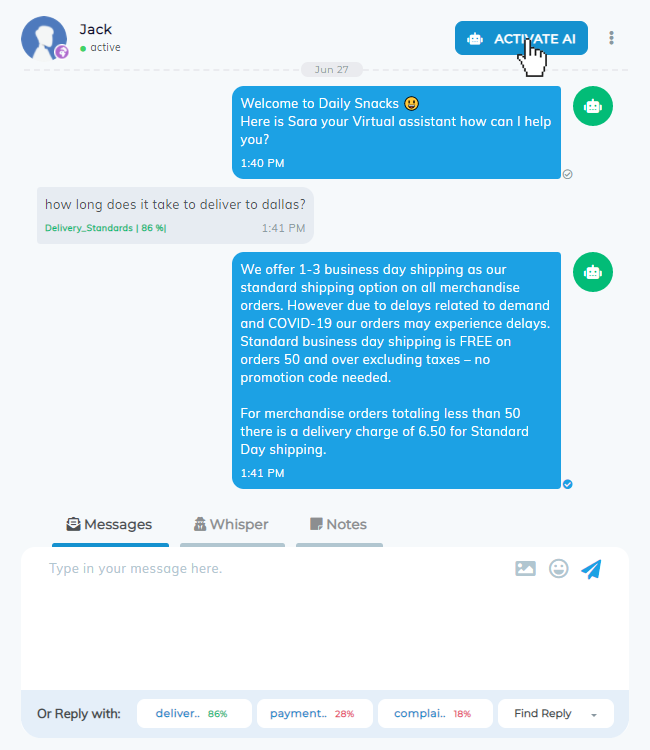 Going to Agent Desktop
To go to the Agent Desktop:
Select your workspace. It'll direct you to the Dashboard.
Click on Agent desktop.

Activating AI Bot
To activate the AI bot:
Click the ACTIVATE AI button.
A pop-up will appear asking you to confirm handover to the AI bot.
Check Survey if you want to send Survey to customers.
Click the Confirm button.
ℹ️ Customer will receive a sound notification with every new message even if he is browsing another tab or minimizing the conversation from web chat.