Tactful's digital assistant allows your customers to place tickets themselves without the need to contact a support agent.
This article shows you how to create an item for customers to place tickets.
How to create a self-service ticket item
Choose your workspace.
On the left menu, click Content Center > Items.
Click the Add New Item button.
A pop-up will appear.
Select Item Type "Service".

Name your item a relevant title like "Place Ticket".
Add a tag "type in your own tag".
Select Buttons on the left menu of the new item dashboard.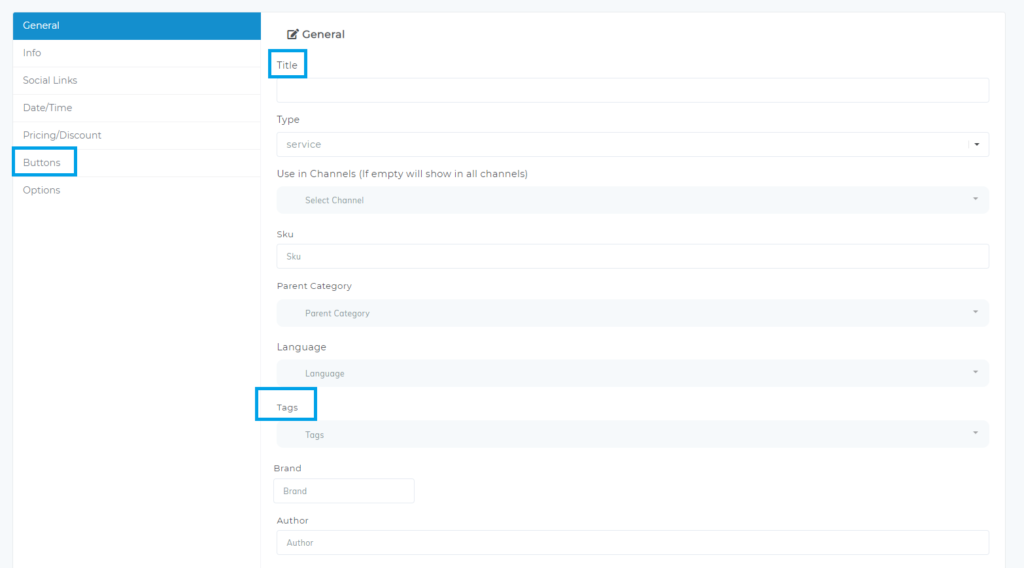 Deactivate default buttons.
Name your Button1 Label, for example "Submit Ticket".
Select your Button1 Action as "Add Ticket".
Click the Save Changes button.