Tactful AI provides the agent desktop feature so your customer service agents can join the conversation if the bot is unable to answer your customers' questions and inquiries.
How to access Agent Desktop
To go to the Agent Desktop, simply do the following:
Select your workspace. You'll be directed to the Dashboard.
On the left menu bar, click on Agent Desktop.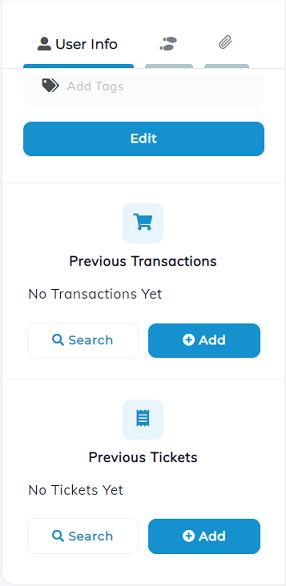 Adding a ticket
In your active conversation, if a ticket has to be created in order to solve your customer's problem, follow these steps to create one:
Open the User Info tab.
Scroll down to Previous Tickets to view previous tickets opened by this customer, or click the Add button to create a new one.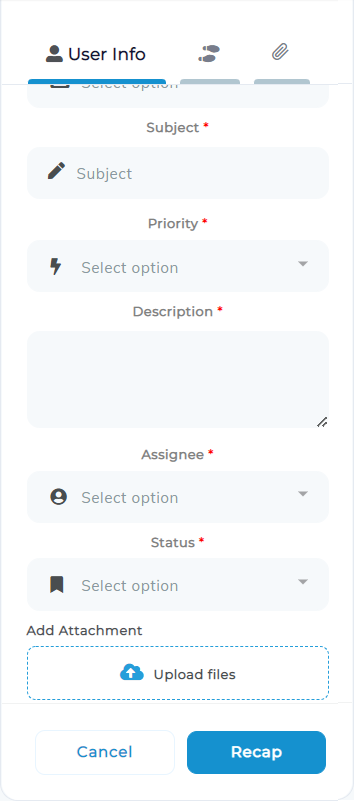 Adding ticket details
You have plenty of options to fill to help customers getting their issues resolved:
The User Name and User Email fields are filled automatically from the customer's info, you can change them as required.
In the Ticket Type list, select the suitable ticket type.
In the Subject field, enter the ticket's subject.
In the Priority list, select the ticket's priority.
In the Description field, type the customer's issue in details.
In the Assignee list, select the agent assigned to follow the ticket.
In the Status list, select the ticket status.
You can add screen shots or other attachments by clicking Upload files.
Click the Recap button to view a summary of the ticket before you click Submit.