Wrap-up messages can save your agents both time and effort ending the conversations with customers.
The Tactful AI enables you to add wrap-up messages in both English and Arabic.
In this article, we'll show you how to add or edit your agents' wrap-up messages.
Note: You need to log in first to add or edit wrap-up messages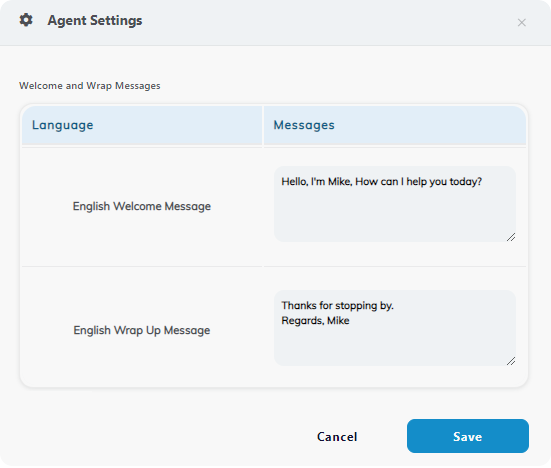 Going to Agent Desktop
To go to the Agent Desktop, just:
Select your workspace. You'll be directed to the Dashboard.
Then, click on Agent Desktop.
Adding English wrap-up message
To add or edit an English wrap-up message, follow these simple steps:
Click the wheel icon on the upper right next to your agent's name.
A pop-up will appear.
Type your message in the English Wrap-up Message.
Scroll to the bottom, and click the Save button.