The AI Bot is a great assistant, but sometimes agents need to takeover conversations to handle cases that require attention.
In this article, we show you how enabling handover works, so here we go.
Handover
Enabling this feature will allow customers to have the option to request to talk with a human agent. To enable Handover To Human Agent, follow these steps:
On the left menu, click on Configurations.
Go to Handover.
Check the box next to Enable Handover on unknown.
Save Changes.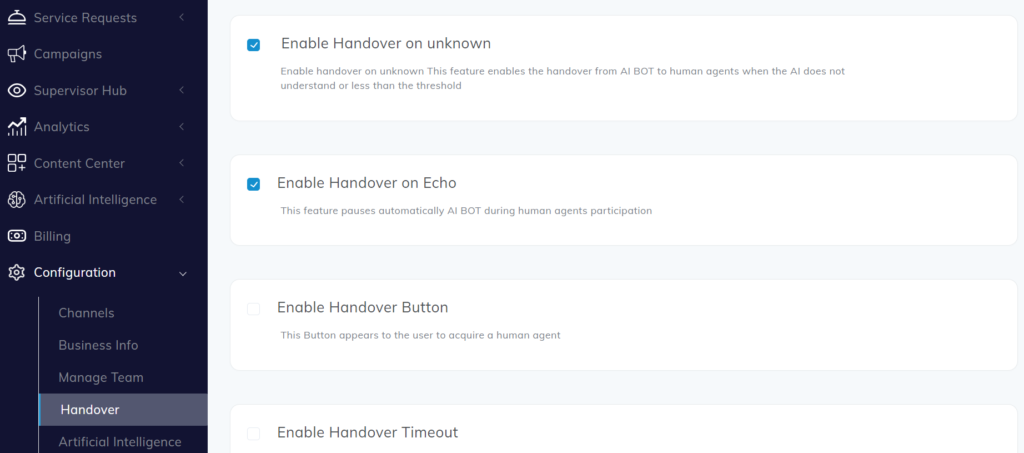 ℹ️ By default, this option is turned ON.
ℹ️ Customer will receive a sound notification with every new message even if he is browsing another tab or minimizing the conversation from web chat.