Providing instant replies to customers' Facebook comments can boost your business reputation and retain your customers.
In this article, you will learn how to enable Facebook comments replies.
Enabling Facebook Comments Replies
Tactful's artificial intelligence processes these comments and sends answers in private messages.
Also, Tactful's AI Bot uses your business's knowledge base to understand the comments and provides answers to your customers.
Here is how you can enable this feature:
On the left menu, click on Configuration.
Go to Channels.
Choose your Facebook channel, then Platform settings.
Check the box next to Allow agents / AI chatbot to reply to comments.
Save Changes

.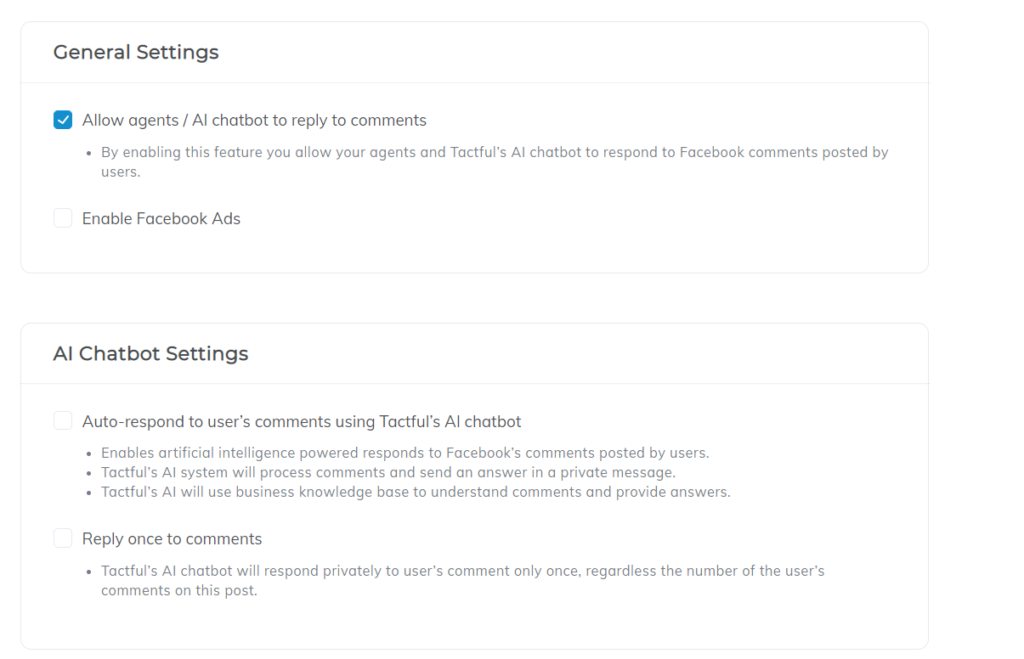 ℹ️ You need to have your Facebook page connected to Tactful AI to make this feature work.
ℹ️ This option will not affect your agent's ability to follow up & provide answers to your Facebook customers who left comments on your page.