In this article we'll introduce how agents can make/receive calls through Agent Desktop.
ℹ️ Voice feature is only available for Enterprise plans.
Initiating calls
Agents can initiate calls:
From dialer
From customer info
From saved contacts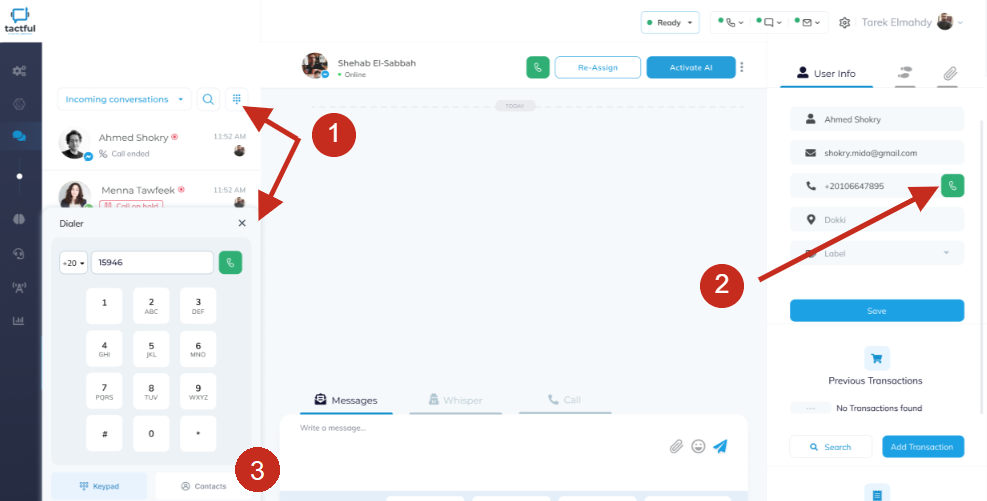 Receiving calls
Agents can accept incoming calls by pressing Accept Call button.
Call controls
During calls, agents can do the following:
Hold the call.
Add Note.
Transfer the call.
Divert the call.
Add a call reason.
End the call.

Ending the call
After the call has ended, other call controls appear such as:
Extend clerical time
Exit clerical time
Add Call reason