1. Disable Artificial Intelligence settings
Go to Configurations, then Artificial intelligence.
Disable NLU: this stops the chatbot from answering any inquiries even if it is trained to answer.
Disable Search: so that if customers ask about items in your Content Center, the AI will not answer.
Disable recommended answers.

2. Disable Chatbot flow
Go to Configurations > Skills > Browse.
Disable browsing skill.

3. Set up handover scenarios
Go to Configurations > Handover.
Set up handover settings as required. Refer to Tactful AI handover strategies for more help.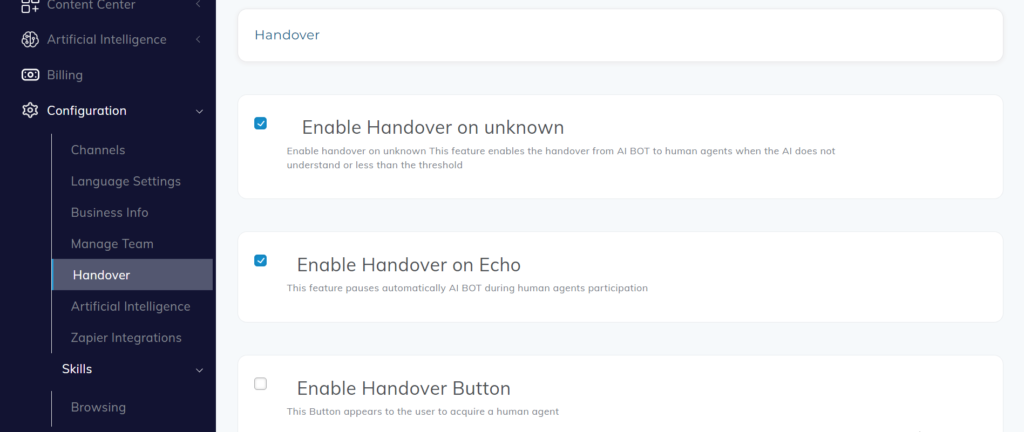 4. Set up Handover messages from the Language Editor
Refer to How to change your brand's voice & tone using Editor Skill article to set up handover messages.