The Ticketing feature enables managers and agents to monitor customers' tickets and follow up with customers' issues until solved.
In this article, we show you how to use Tactful's Ticketing. Let's get started!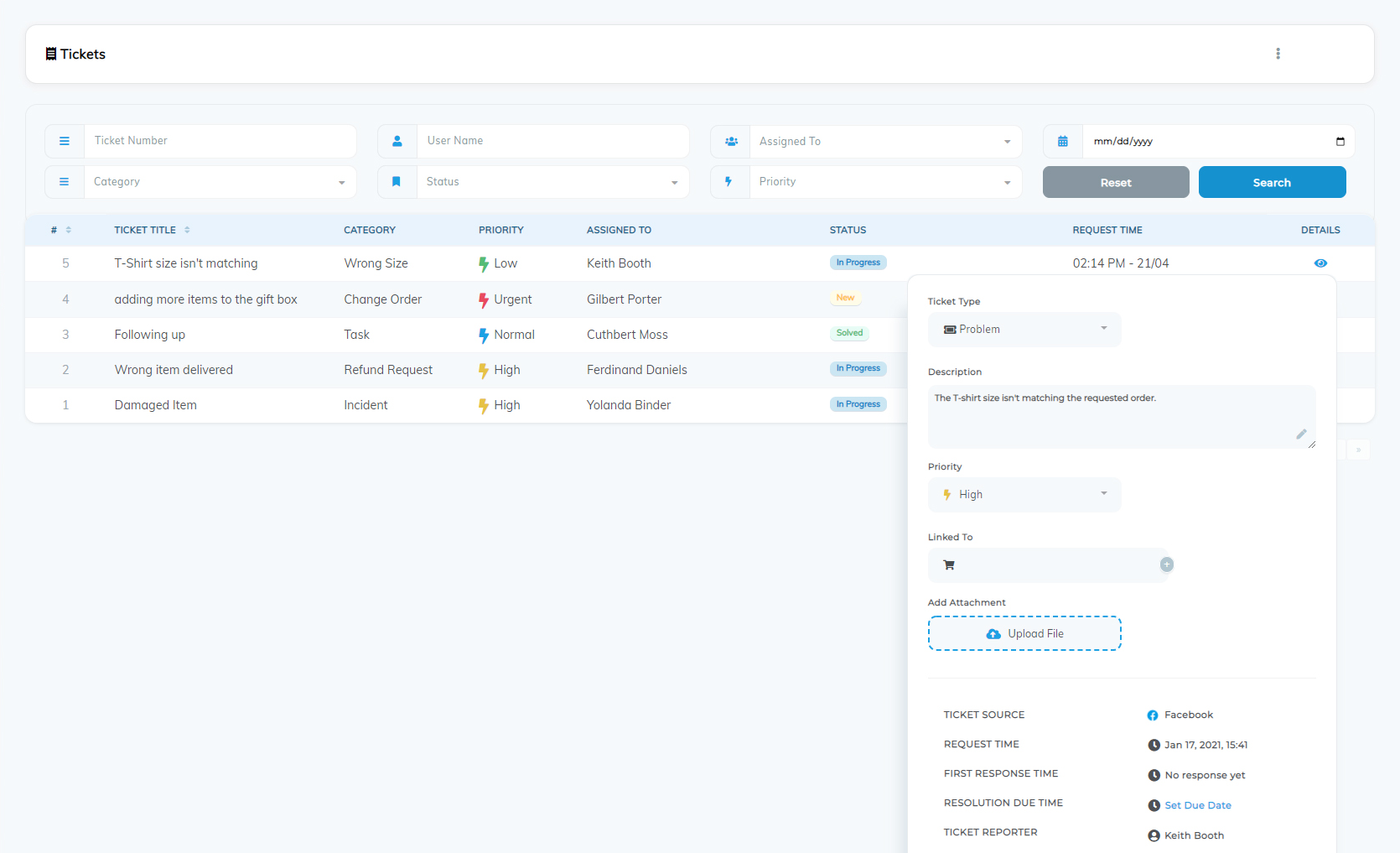 How to access the Ticketing dashboard
Select your workspace, if you have more than one.
On the left menu, click Service Requests.
Click Ticketing.
Ticketing Interface
The "Ticketing" dashboard consists of several columns displaying the following:
Ticket ID.
Ticket Title / Name.
Ticket Category.
Priority.
Assigned To: shows who is responsible for solving this ticket.
Status: the current status of each ticket.
Request Time: when was this ticket was placed.
Details: which allows you to access & change ticket status, add comments & change details.
How to search & filter Tickets

You can filter tickets based on:
Ticket Number
Customer's Name
Assigned Agent "Assigned To"
Ticket Date
Ticket Category
Ticket Status
Ticket Priority
ℹ️
• You can use one or multiple filtrations and then click on the Search button.
• To reset the filtration, click on the Reset button.

How to access Ticket details
To get the ticket's details, click on the eye-shaped icon under the Details column.
It'll direct you to the Ticket's Details page.