Agent Desktop is the place where customer service agents can track customers' history and join conversations upon customer request or if the bot cannot answer your customers' inquiries. Sometimes they'll need to review previously opened ticket to better communicate with customers. Here is how to find tickets history through Agent Desktop:
Open Agent Desktop
Select your workspace. It'll direct you to the Dashboard.
On the left menu bar, click on Agent Desktop.
Search active customer's tickets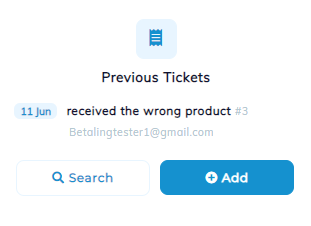 In an active conversation:
Open the User Info tab.
Scroll down to Previous Tickets, a list of the current customer's tickets will show; you can open/edit any one be clicking on it.
Search tickets by ticket number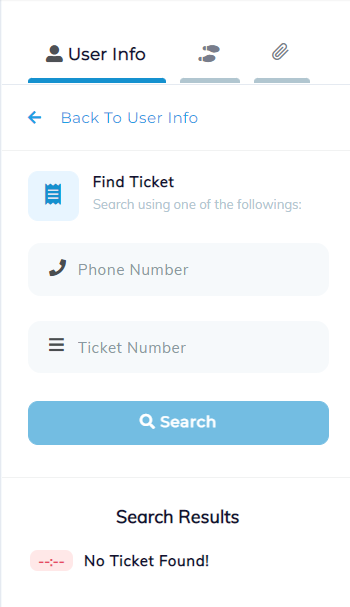 In any open conversation, if you need to search a specific ticket by its number or by phone number:
Open the User Info tab, and scroll down to Previous Tickets.
Click the Search button, then enter the Phone Number and/or Ticket Number fields.
Click the Search button.