Tactful Whisper mode enables team members to help each other out without customers seeing the conversation.
Team members who are away can whisper to their other team members and help them out, saving both time and energy to connect to solve customers' issues.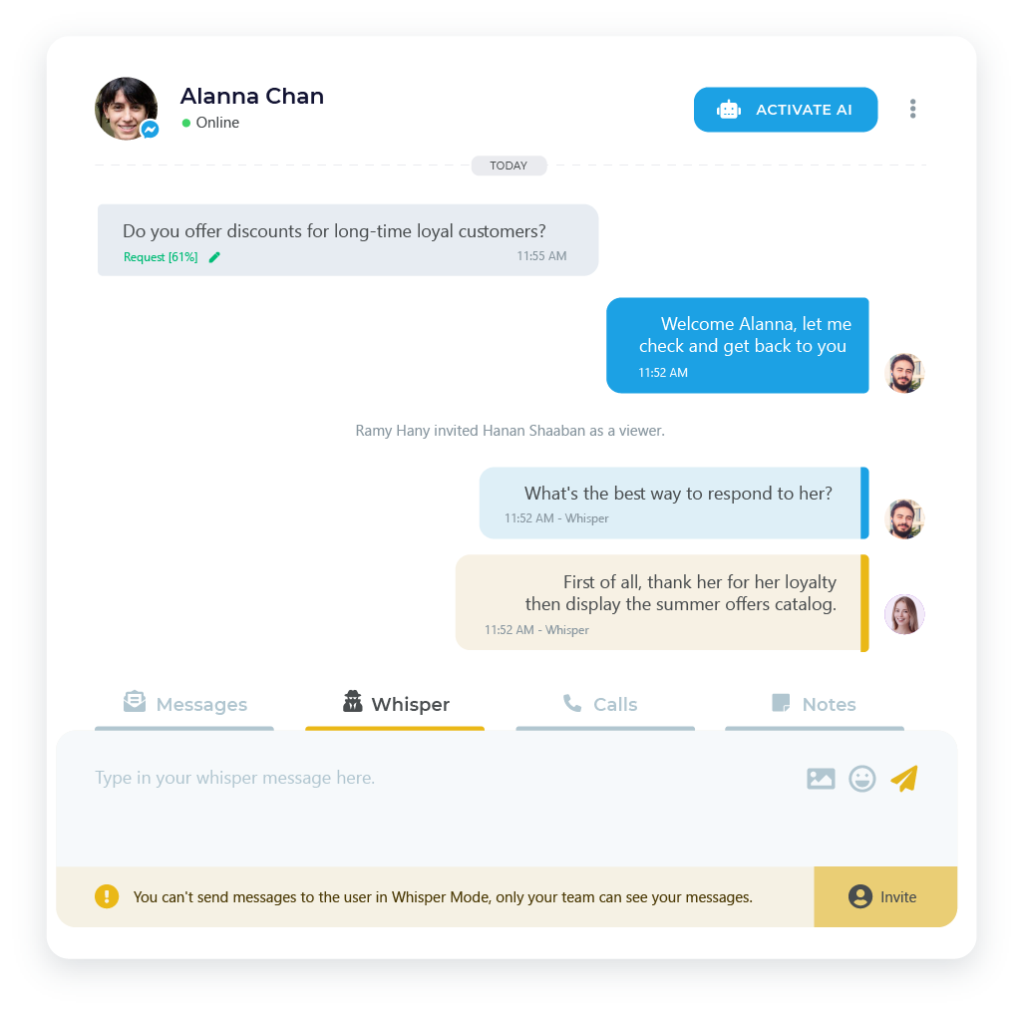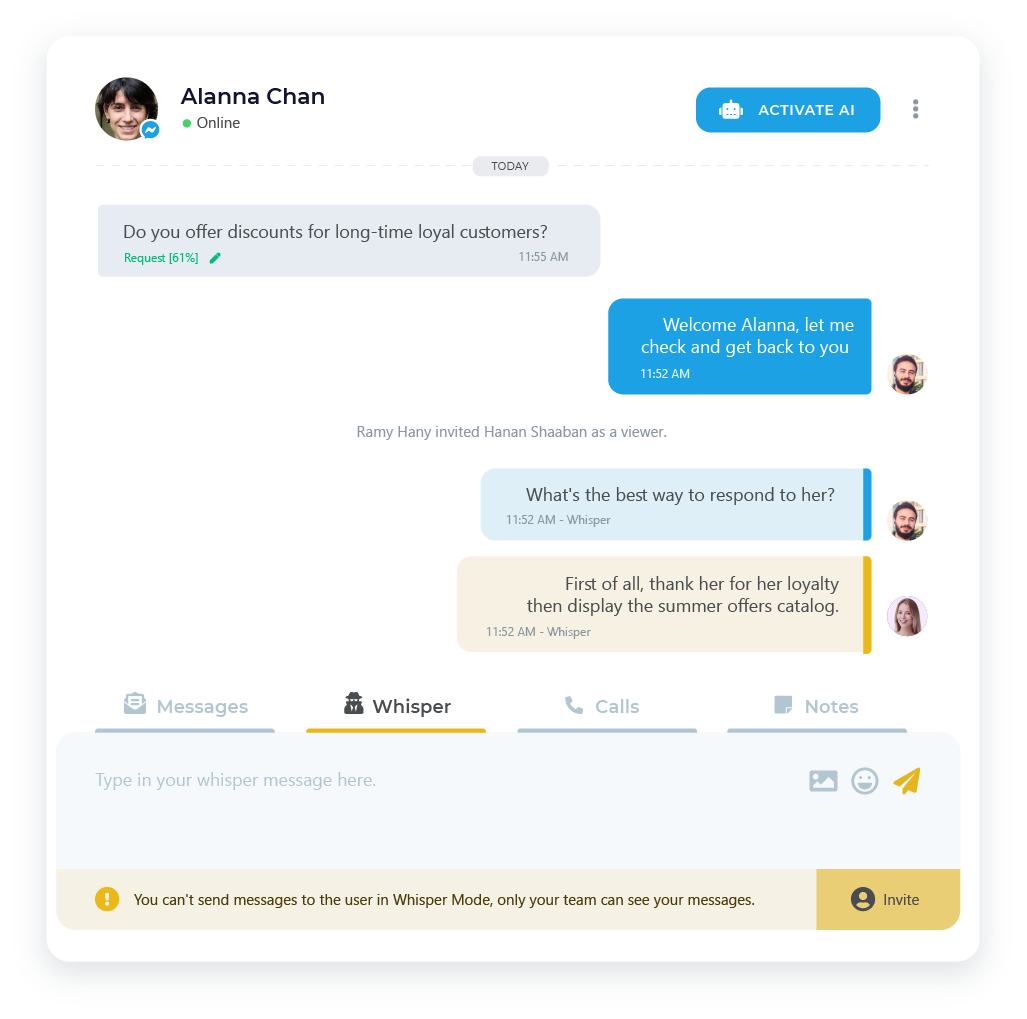 Going to Agent Desktop
To go to the Agent Desktop:
Select your workspace. It'll direct you to the Dashboard.
Then, click on Agent Desktop.
Selecting Whisper Mode
To use Whisper Mode:

Select the conversation you want to whisper a team member.
Click the Whisper button.
Type your message and press Enter.
ℹ️ Whisper messages are colored in yellow. Only team members can see them.