In this article, we'll show you how to edit a customer's information on Tactful Agent Desktop
Let's jump right in!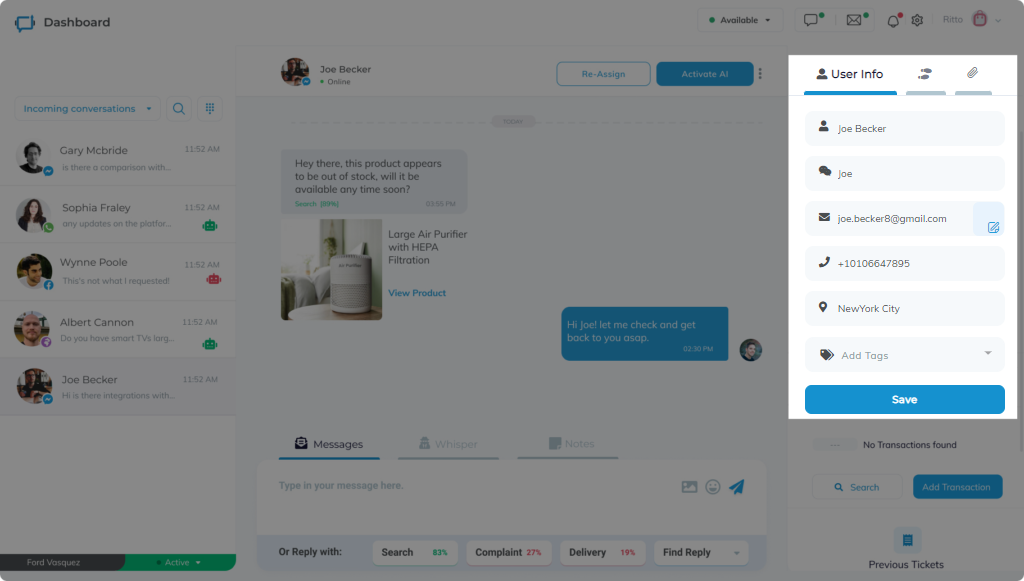 How to access Agent Desktop
Open your workspace.
On the left menu bar, click on Agent Desktop.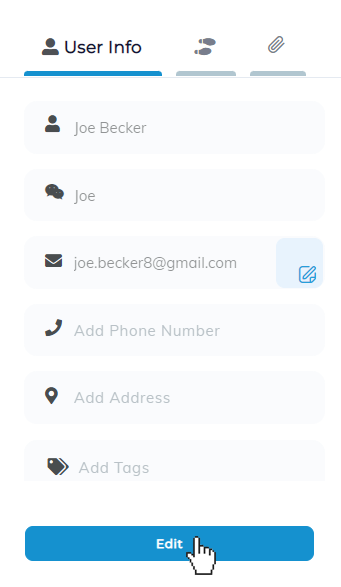 Adding/Editing Customer's Info
To edit a customer's info, simply do the following:
Open the User Info tab on the top right of your screen. It's active by default.
Click the Edit button.
Type the customer's name, nickname, email address, phone number, address.
In the Add Tag list, select the type of customer (Active or Top Fan).
Click the Save button.