Change ticket status, share comments with the team, explore customer's activities, transactions, historical conversations & previous tickets.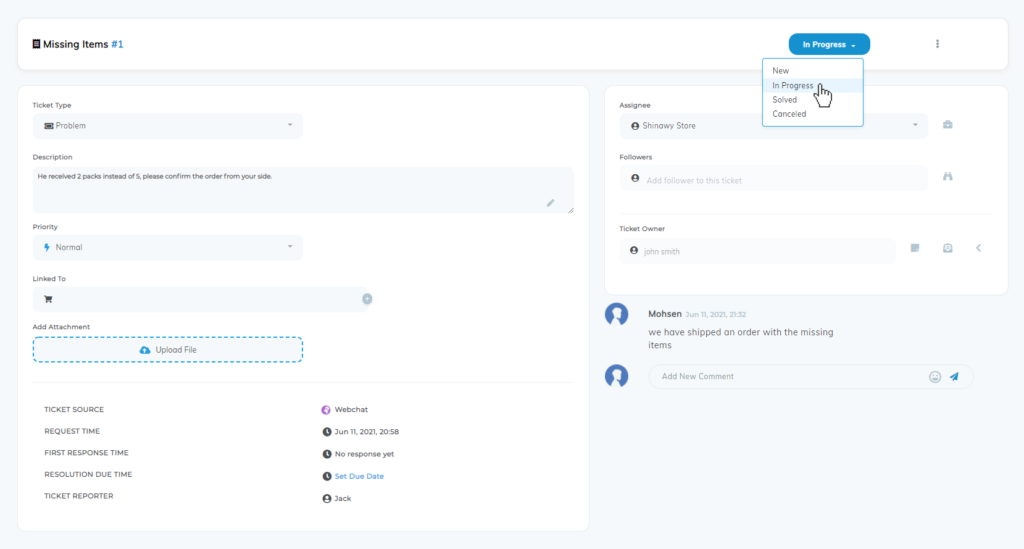 How to access Ticket Editor
There are multiple ways to access any ticket, such as:
Access ticket from the Ticketing dashboard

Access your Ticketing dashboard
Click on the eye-shaped button to access the ticket detailed page
Access ticket from CRM / Customers Dashboard

Access your CRM dashboard that called "Customers"
Each row represents a customer. On the far right, click the eye-shaped button to access to customer profile
Scroll down to find the section for tickets that are related to that customer
Click on the ticket id or ticket title to browse the ticket details page.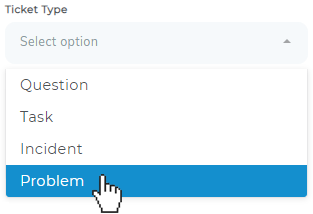 Ticket Editor Interface
You can track, prioritize & solve customers' issues using the ticket page.
Also, you can collaborate with your team to share updates & comments on the ticket internally.
Moreover, you can preview customer's info from the same page, see the latest transactions, and access the conversation history to get a full context on customer's needs.
How to manage & update tickets
Here are what you can update in any ticket:
Status: Indicates the current status of the ticket. It can be "New," "In progress," "Solved," or "Canceled."
Ticket Type: Categorise tickets by type. It can be "Question," "Task," "Incident," or "Problem."
Description: Where you can add more details for the ticket so you & your team can follow up
Priority: Arrange tickets by their priority. It can be "Low," "Normal," "High," or "Urgent."
Assignee: The team member responsible for solving the ticket & following up with the customer.
Add Comment: You can share any comments with your team or reply to any statement in the ticket. These comments are shared internally with your team only, and customers will not see any of these comments.
Set Due Date: Set the resolution due time, so your team can work efficiently within a specific timeframe.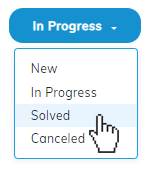 How to mark a ticket as solved
Access the ticket's editor, then on the right top corner, click on the ticket's status button & change it to Solved.