The engagement history enables you to see all customers' previous conversations and filter them.
In this article, we'll show you how to use the Engagement History.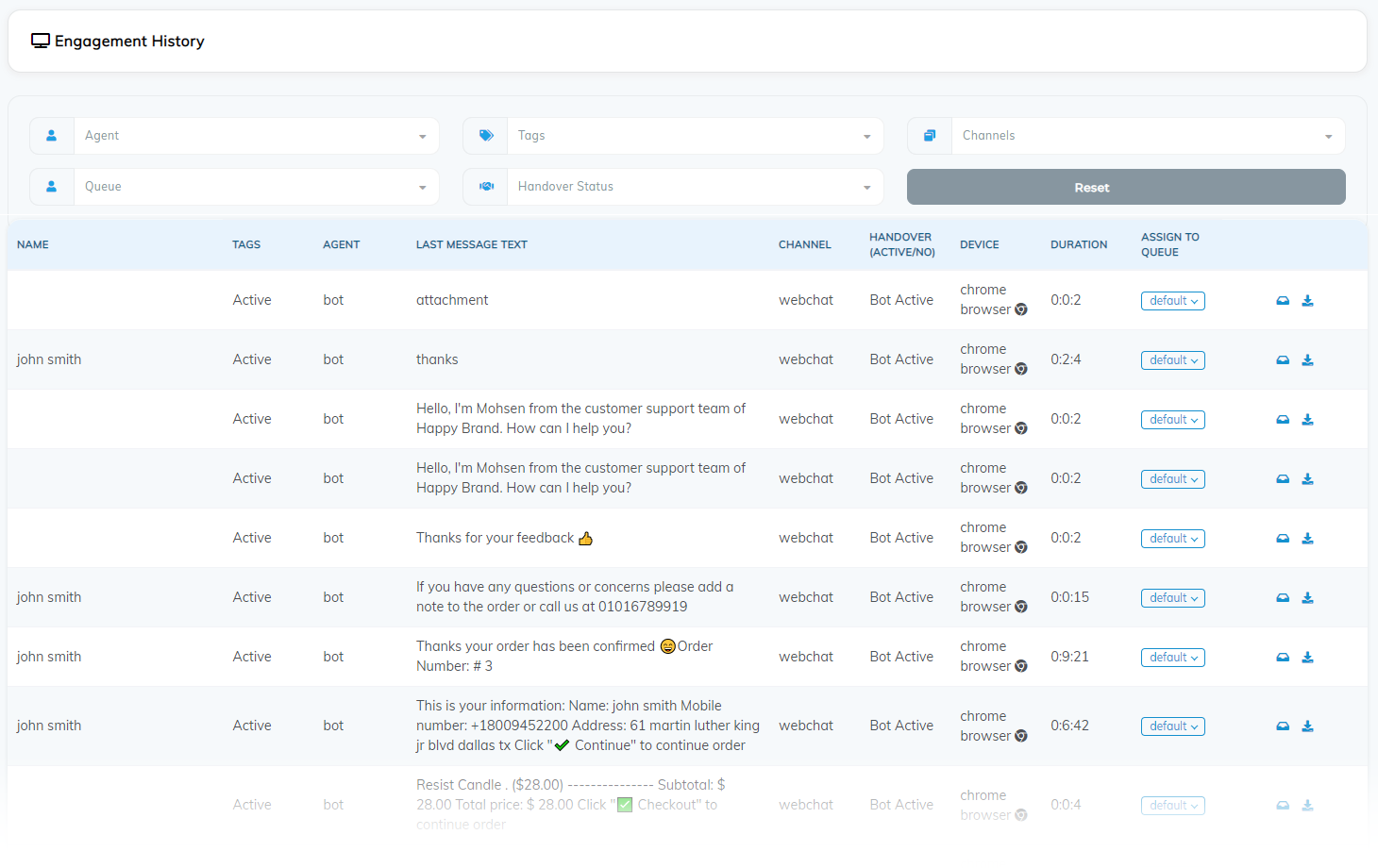 How to access the Engagement History dashboard
Select your workspace if you have more than one.
On the left menu, click Engagement Hub.
Click Engagement History.
Engagement History Interface
The "Engagement History" consists of several columns displaying the following:
The name of each customer.
The agent assigned to the conversation, whether it's the AI or a human agent.
Number of visits the customer made to your web page.
Page title & URL where the chat was started or triggered.
The last message sent in that conversation.
The channel where is the conversation took place.
Handover latest status.
The device used by the customer while talking to the brand.
Duration of the conversation from the first to last message.
Investigation access mode.
Export & download the conversation offline.
How to search & filter customers' conversations

You can search & filter customers' conversations by:
Agent: Select the Agent from the Agent list.
Tag: Select the Tag from the Tag list.
Channel: Select the Channel from the Channels list.
Queue: Select the Queue from the Queue list.
Handover Status: Select the Handover Status from the Handover Status list.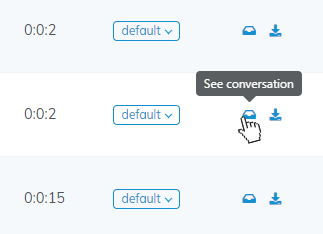 Using Investigation Mode
"Investigation mode" enables you to see customers' whole historical conversation on the "Agent Desktop."
To use investigation mode:
Click the See Conversation Icon.
You will be directed to the Agent Desktop to see the customer's conversation.
ℹ️
• To go back to the "Engagement History" page, click the Go Back To Monitor button.
• To exit the "Investigation Mode" & keep using the agent desktop, click the Exit Investigation Mode button.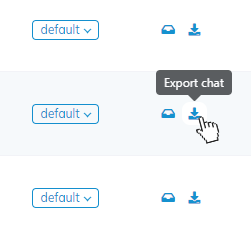 How to export any conversation
To export & download a text file of any customer's conversation:
Click the Export Chat icon.
Type the name of the file.
Click the Save button.