Email channel is used to connect your current email you use for customer service to Tactful AI shared inbox, using IMAP & SMTP. Once you create and configure your email channel, new emails will be shown inside Agent desktop for agents to handle.
Creating new email channel
On your Workspace left menu, navigate to Configurations > Channels.
Click the Connect Email Channel button.
Type the Brand and Tag fields, then click Create Channel.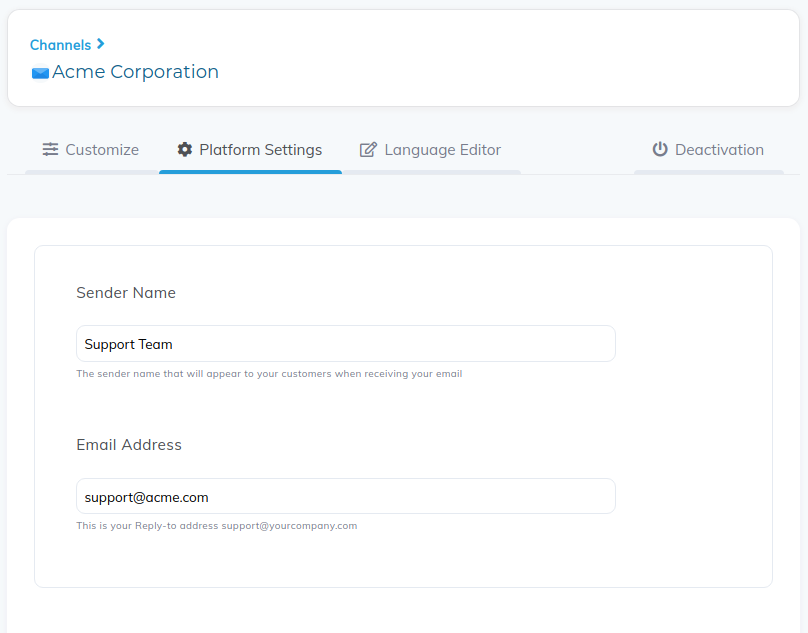 Configuring Incoming & Outgoing Email Servers "IMAP & SMTP"
Check with your email provider and find the IMAP & SMTP server address, port & email.
It's recommended to use the SSL/TLS setup.
Go to your email channel in your Tactful Account then access Platform Settings tab.
Fill in the your email provider settings.
Test your IMAP & SMTP configurations before saving.
ℹ️ If testing the IMAP/SMTP failed, make sure you're using an App Password. Check this Gmail help article as an example.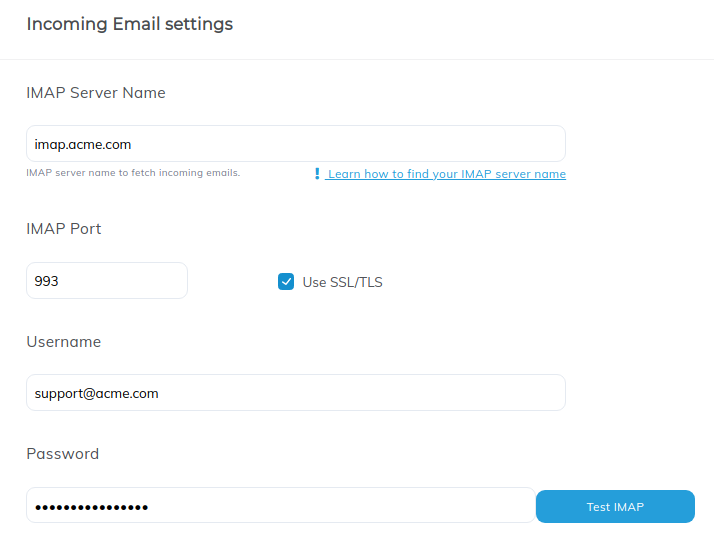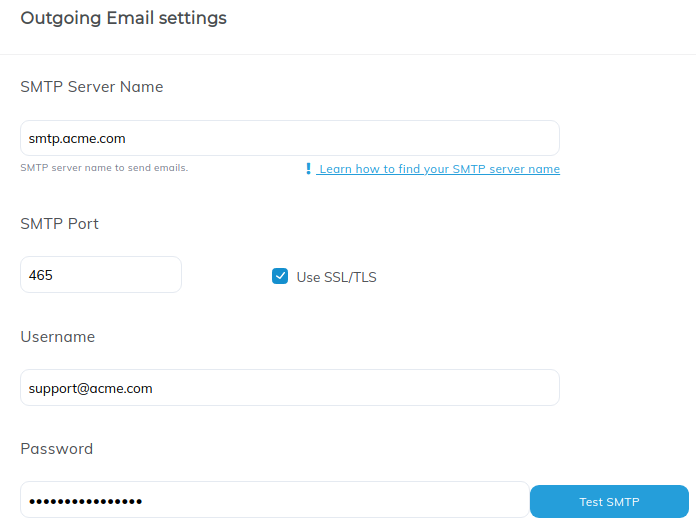 ℹ️ Connecting Email for the 1st time will retrieve the last 50 emails only.
ℹ️ Spam messages will not appear in the dashboard.
List of IMAP & SMTP configurations from major email providers
Attachments
The limit of attachments is 30 MB per message.
You can attach more than one file but the total size should be less than 30 MB.
Supported file type: all file types, for more details: Using attachments in Agent Desktop