Language setting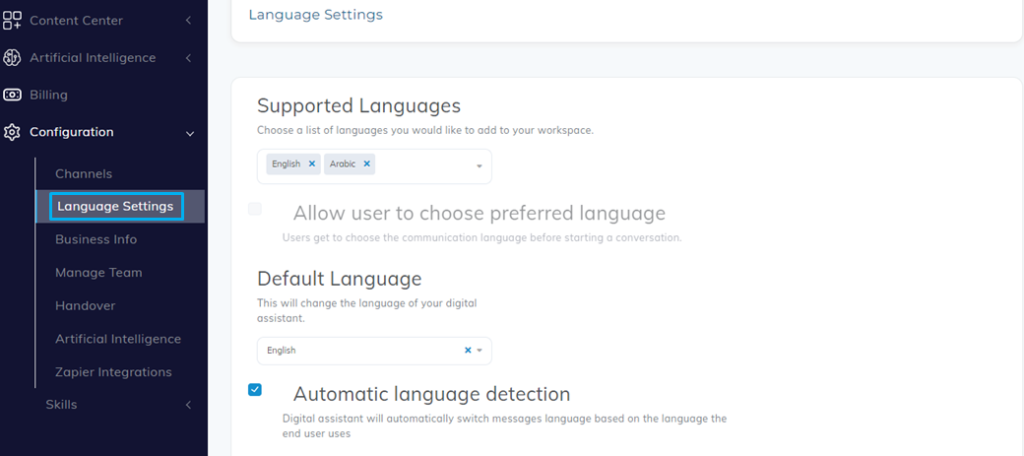 Supported Languages
You can choose many languages to use in your business account over Tactful:
English, Arabic, Dutch, Finnish, French, German, Hausa, Igbo, Portuguese, Spanish, Swedish, and Yoruba.
Allow users to choose the preferred language
Check this option to enable choice for users before starting a conversation in case you've activated more than one language.
Default Language
Set a default language displayed when your customer interacts with your brand for the first time.
Automatic language detection
Enabling this feature will make the AI assistant automatically switch languages based on your customers' language and provide instant answers will boost your business reputation and gain customers globally.