Many customers are using social media platforms like Facebook for online shopping, so connecting Facebook to Tactful AI for instant replies to your customers will boost your business revenue.
This article shows you how to connect your Facebook page & messenger to Tactful AI, so let's get started.
Note: You need to log in first to connect your business Facebook page to Tactful AI.
Accessing Channels
To access channels:
Select your workspace if you have more than one.
From Configuration menu, click on Channels.
On Channels page, click on the Connect Facebook Channel button.
Connecting To Facebook
To Connect the Facebook page from Tactful Dashboard as shown below:
On the Customize Channel Page, click the Brand field and type the name of your channel.
Click the Tag field, and type

the

tags related to your brand.
Click Upload Image under Brand Logo to add your brand logo image.
Click on the Facebook icon.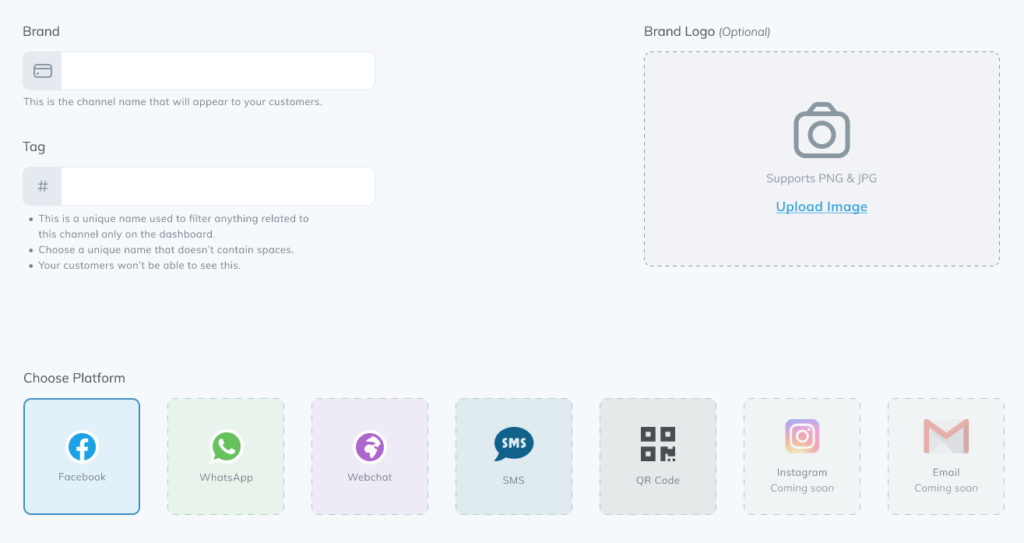 5. Next, click on Connect Facebook, you'll be directed to Facebook window.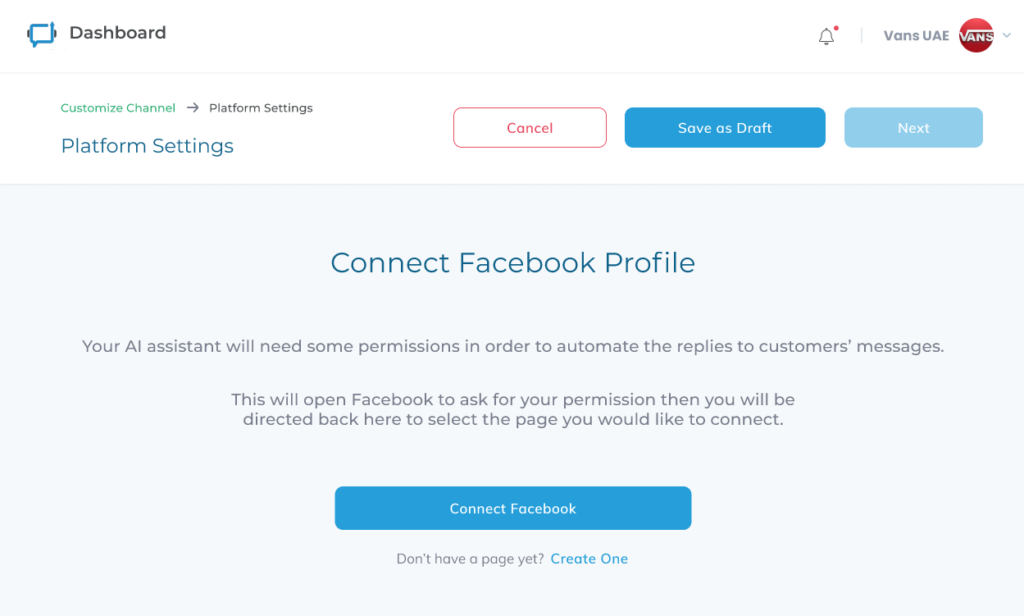 6. Continue with your Facebook account.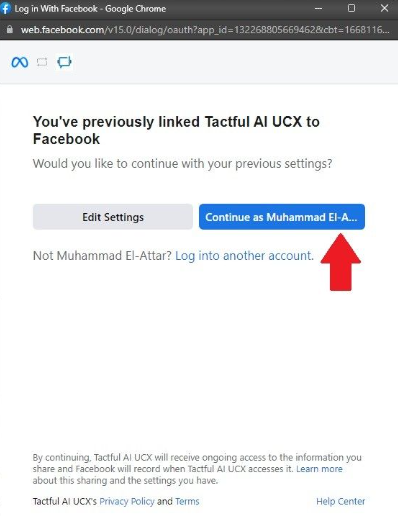 7. check the page you need to connect.
8. Accept All permissions is mandatory by clicking Done.
Finally
Go to Facebook Page > Settings OR Page Access> Advanced Messaging you should see the following:
Connected Apps has a Tactful AI UCX App.
Handover Protocol: the Tactful App is primary.
Whitelisted Domains: has tactful domain and doesn't delete them.
Go to Facebook Page > Inbox > Automation, then make sure all automated responses are OFF.
ℹ️ Admin of the Page needed to be connected prefers to have 2-FA on Facebook because if he changes his/her Facebook Password or it expired the page will automatically be disconnected.
ℹ️ Admin of the Page needed to be connected should have an account on Tactful Dashboard and should not be deleted from the workspace