Want to boost your brand image? What's better than changing your webchat look to suit your website layout & color!
In this article, we'll show you how to customize the look and feel of your webchat widget. Let's get started!
How to access Channels dashboard
To access your channels, simply do the following:
From the left side menu, open Configuration then click on Channels.
You'll be directed to the Channels page.
Adding New Webchat Channel
To add web chat, follow these steps:
Click on the "Connect Webchat Channel" button.

Add your brand name & tag.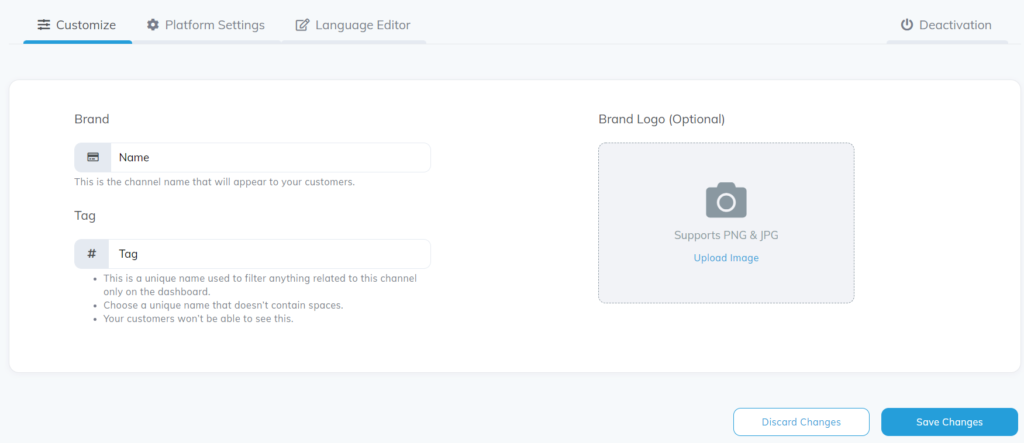 Next, click on the platform details to edit its style & get its snippet code to add it to your website.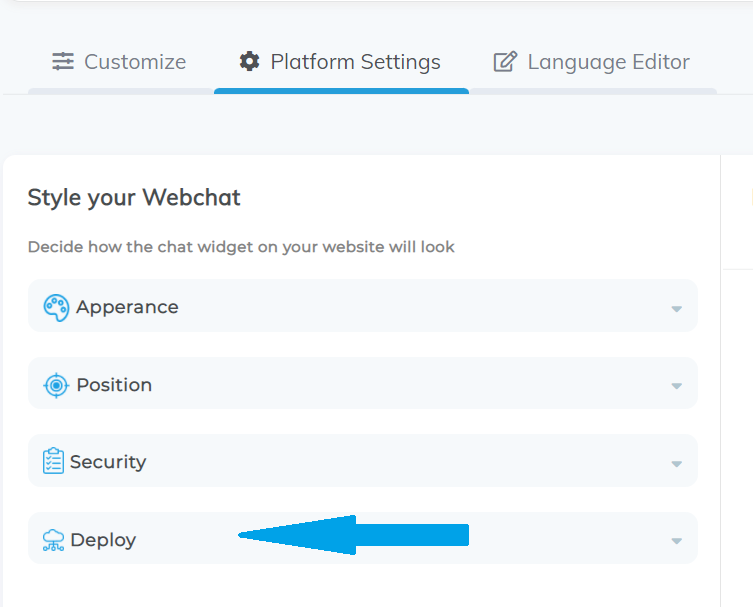 Editing webchat appearance
To edit your webchat appearance, all you have to do is:
Click the Platform Settings tab.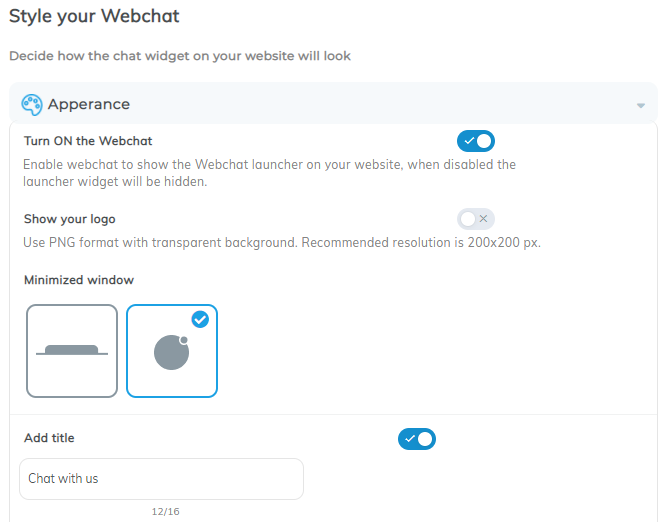 Show your business logo on the web chat widget
Check Show your Logo. It'll turn blue.
Change the shape of the webchat widget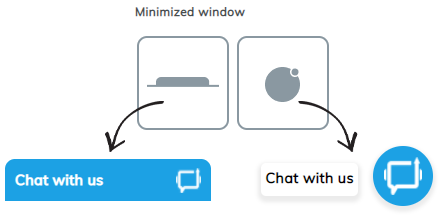 Scroll down to Minimized window.
Select the shape the webchat widget.
Add a title to the webchat widget
Scroll down to Add title.
Check the circle next to Add title. It will turn blue.
Click the Chat with us field.
Type the Title of the webchat widget.
Change positioning of your webchat widget
Click on Position and start adjusting side/bottom spacing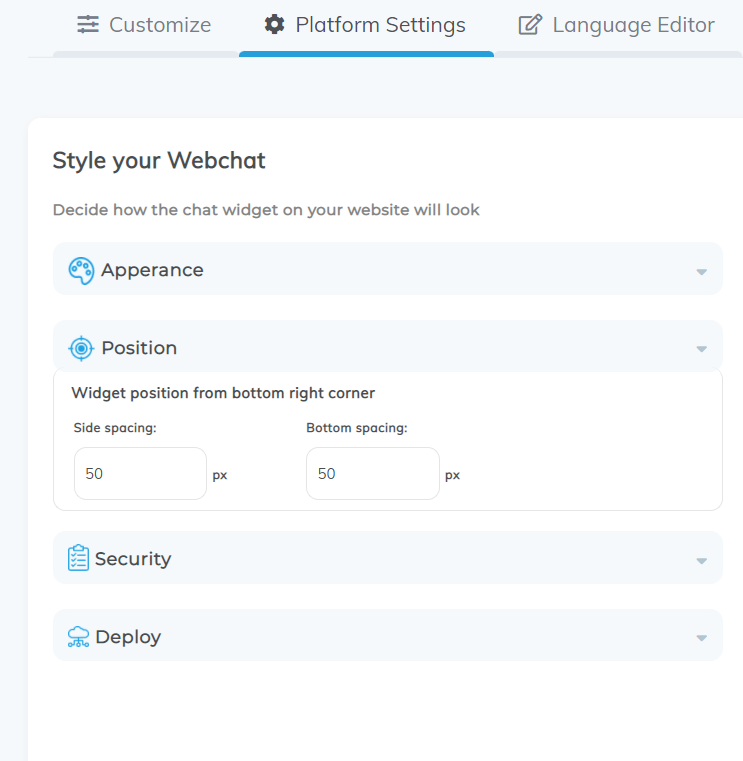 Change the color of webchat widget
Scroll down to Customize your color.
Check More colors.
Click the square under each part of the widget.
Select the color of each part of the webchat widget: Bubble, Chat Header, Chat Header text, Customer's Bubble, Customer's bubble text, Agent's bubble, Agent's bubble text, Action color: This color is used for buttons and links.
Click the Save button.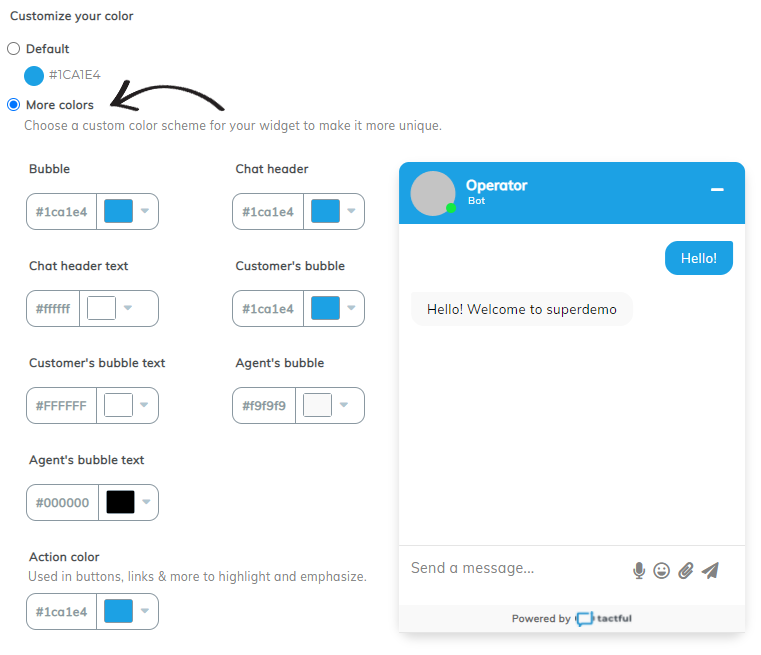 P.S. To protect your customers and agents, enter URLs for all websites that will include your brand under the security panel. Chat will not work on any website that is not listed here.