Creating a category helps you arrange your products according to type which will ease customers' self-service during their purchase journey.
In this article, we show you how to create a new category, so let's get started.

How to access the Categories dashboard
Select your workspace if you have more than one.
On the left menu, click on content center.
Then click on Categories.
Adding a new category
Click the +Add Category button.
You will be directed to the new Category page.
Type Category Title.
Type Category Description.
Click the Parent Category list.
Select Parent Category.
Click the Language list.
Select Category Language.
Choose whether to add to all channels or a specific channel.
Check Additional Settings (Available, Collect, Delivery, Offer, Hide).
Add category image.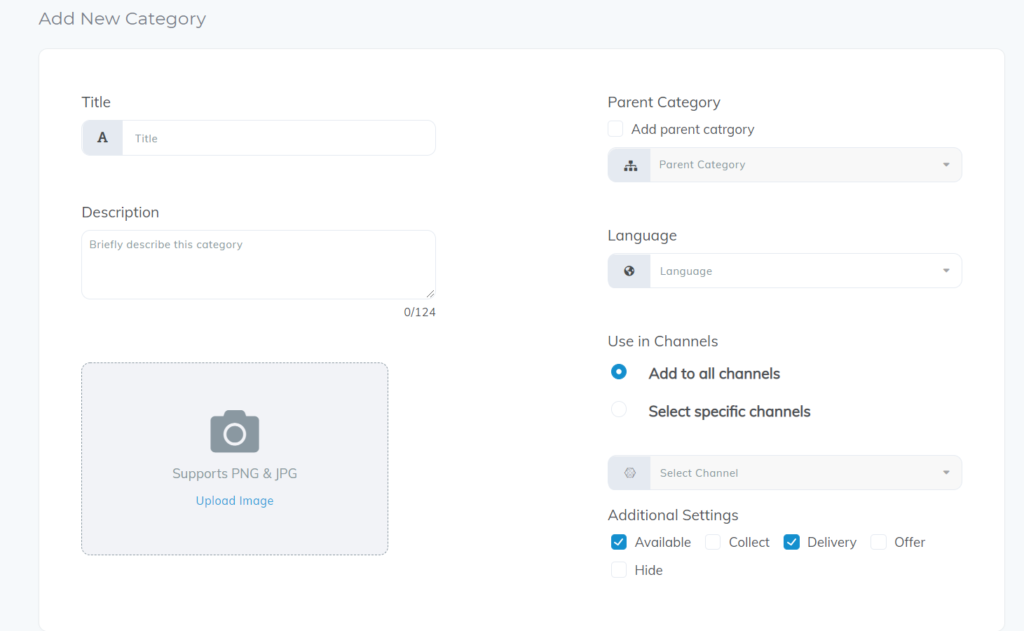 To add Category image from your computer, simply do the following:
Click the upload image button under the camera.
Choose from recent uploads or click

on

Drag & drop Files here to upload from you device.
Click the Select File(s) button.
Select File name, then click the Open button.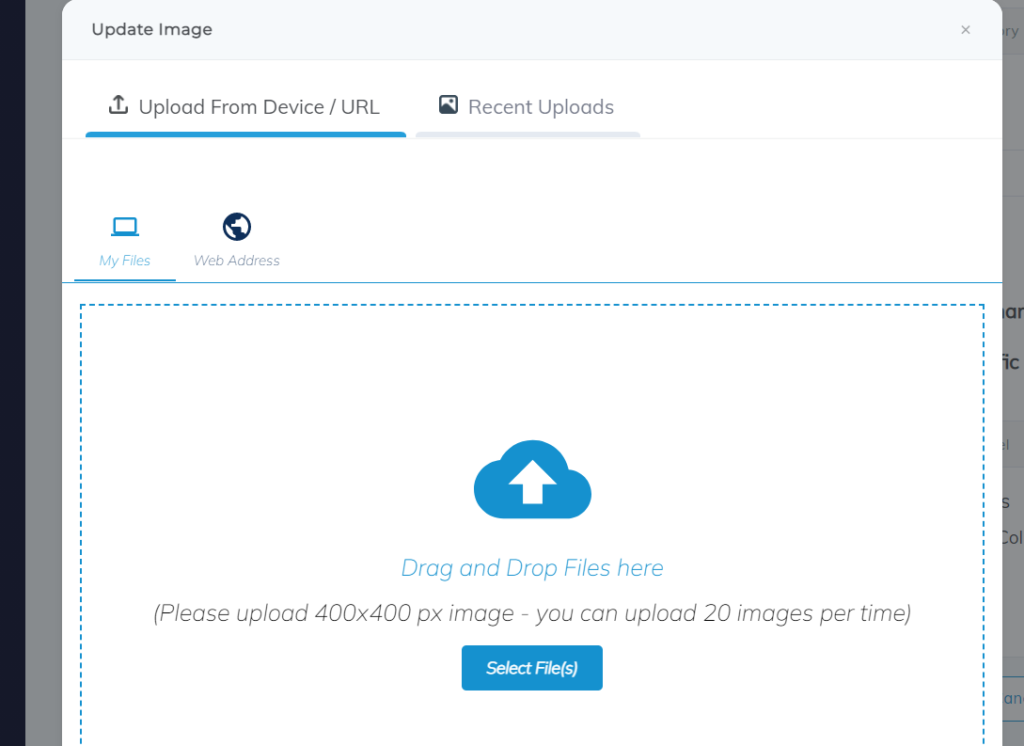 To add Category image from Web Address:
Click on Web Address.
Copy & Paste image URL in the Public URL of file to upload field.
Click the right arrow button.
To go back to previous uploads, click on Back To Previous Uploads.
Click the Save Changes button.