Uploading a bulk of items in a sheet on your device will save you both time and effort with no need to add each item at a time all over again.
In this article, we show you how to upload a bulk of items from your device on Tactful AI, so let's get started.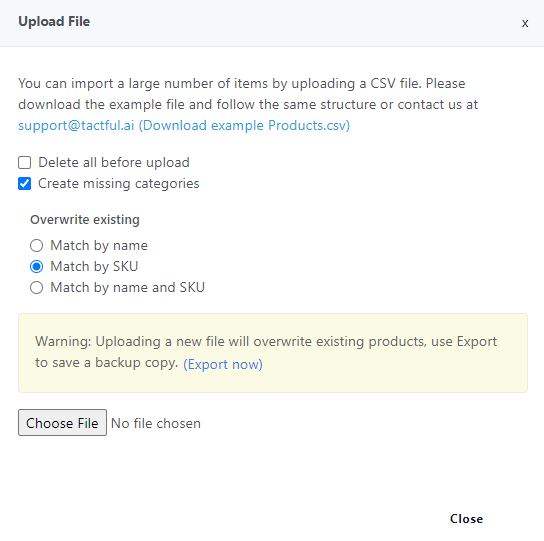 Finding the import/export menu
On the main menu on the left, click on content center, then items.
Click the 3 dots beside the Add new item button.

Importing bulk items
Click the Import Items button.
A pop-up window will appear.
Click the Choose File button.
Select File name, then click the Open button.
Exporting items
Click the Export Items button.
A CSV file will start downloading instantly.