Adding an item helps you add a detailed description of each product.
That way, your customers can find what they are looking for without needing to ask the customer service agents about product specs and availability.
In this article, we'll show you how to add a new item.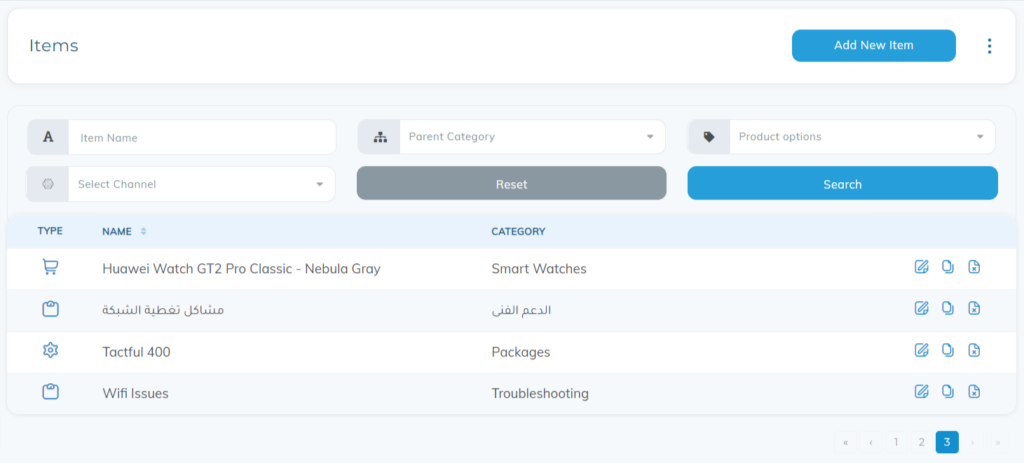 Open Item setup page
Select your workspace if you have more than one.
On the left menu, click on content center.
Then click on Items.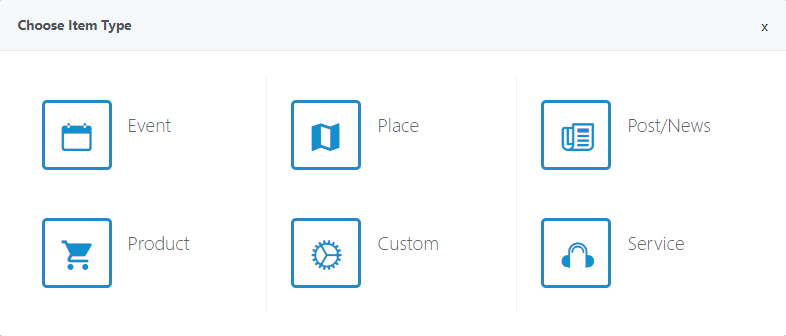 Adding a new item
Click the Add New Item button.
A pop-up will appear.
Select the Item Type. (e.g. Event, Place, Post/News, Product, Custom, Service).
Add the information in every field for the item type you chose (e.g. title, date, time, price, social links).
Click the Save Changes button.